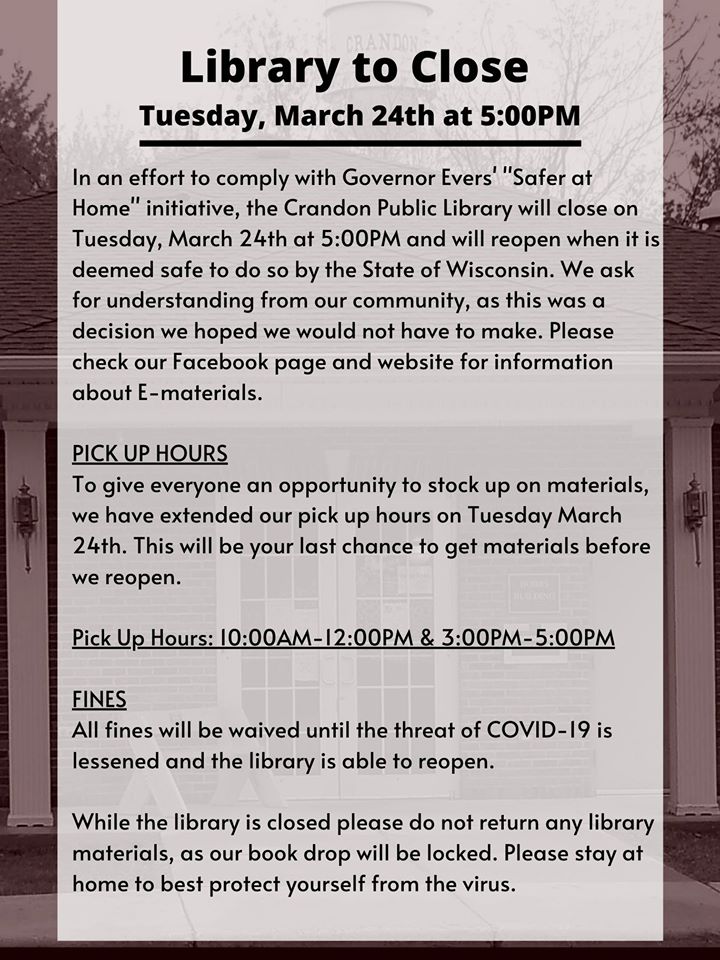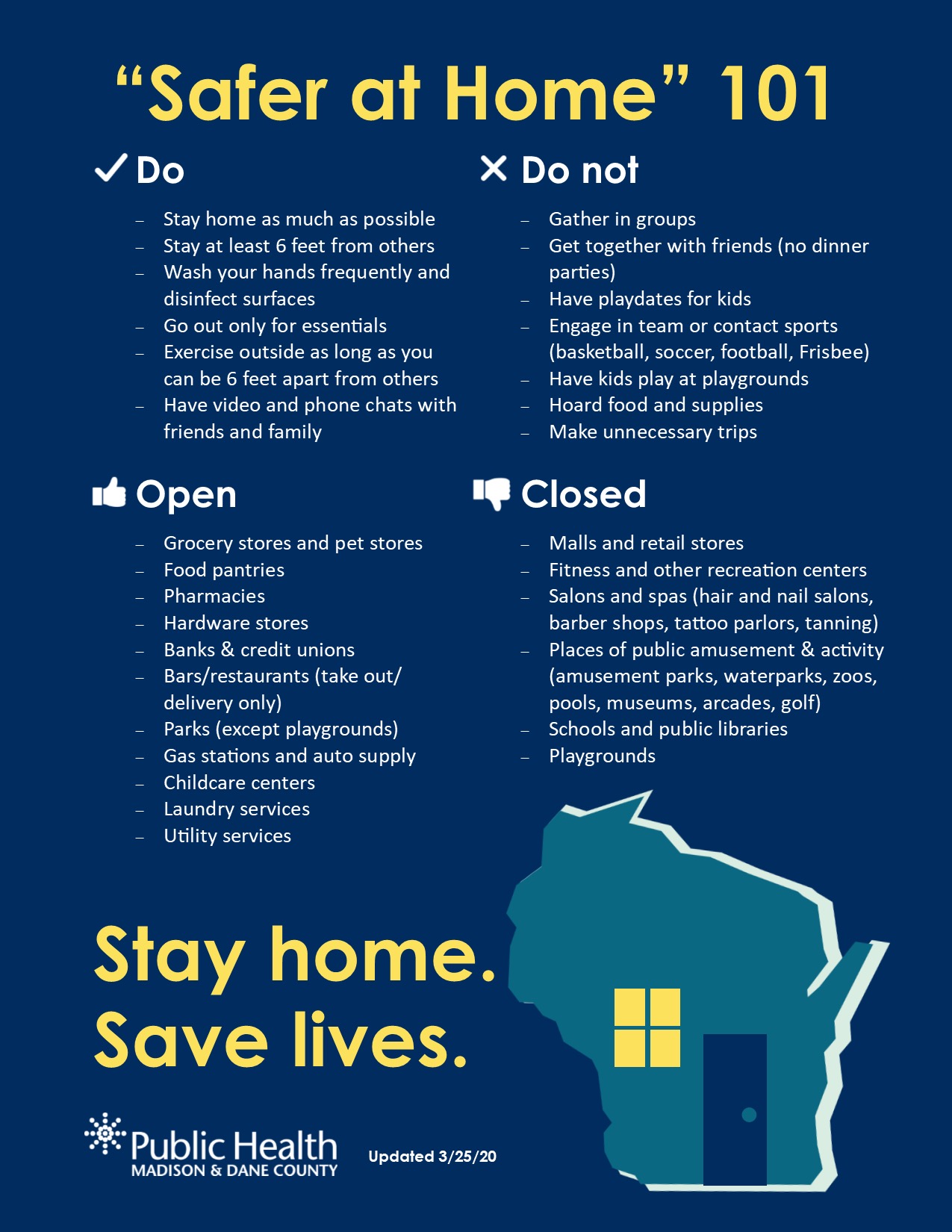 Reader's Advisory & Digital Library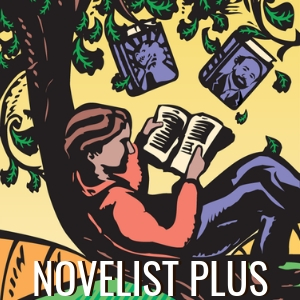 A reader's advisory database recommendations, author biographies, articles and lists for fiction and nonfiction books.
Free eBooks and eAudiobooks on your smart device and computer with your library card! Download the free Libby app.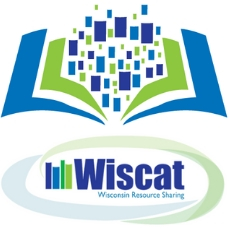 Can't find something in the catalog? ontact the Crandon Plublic Library and we will track it down for you.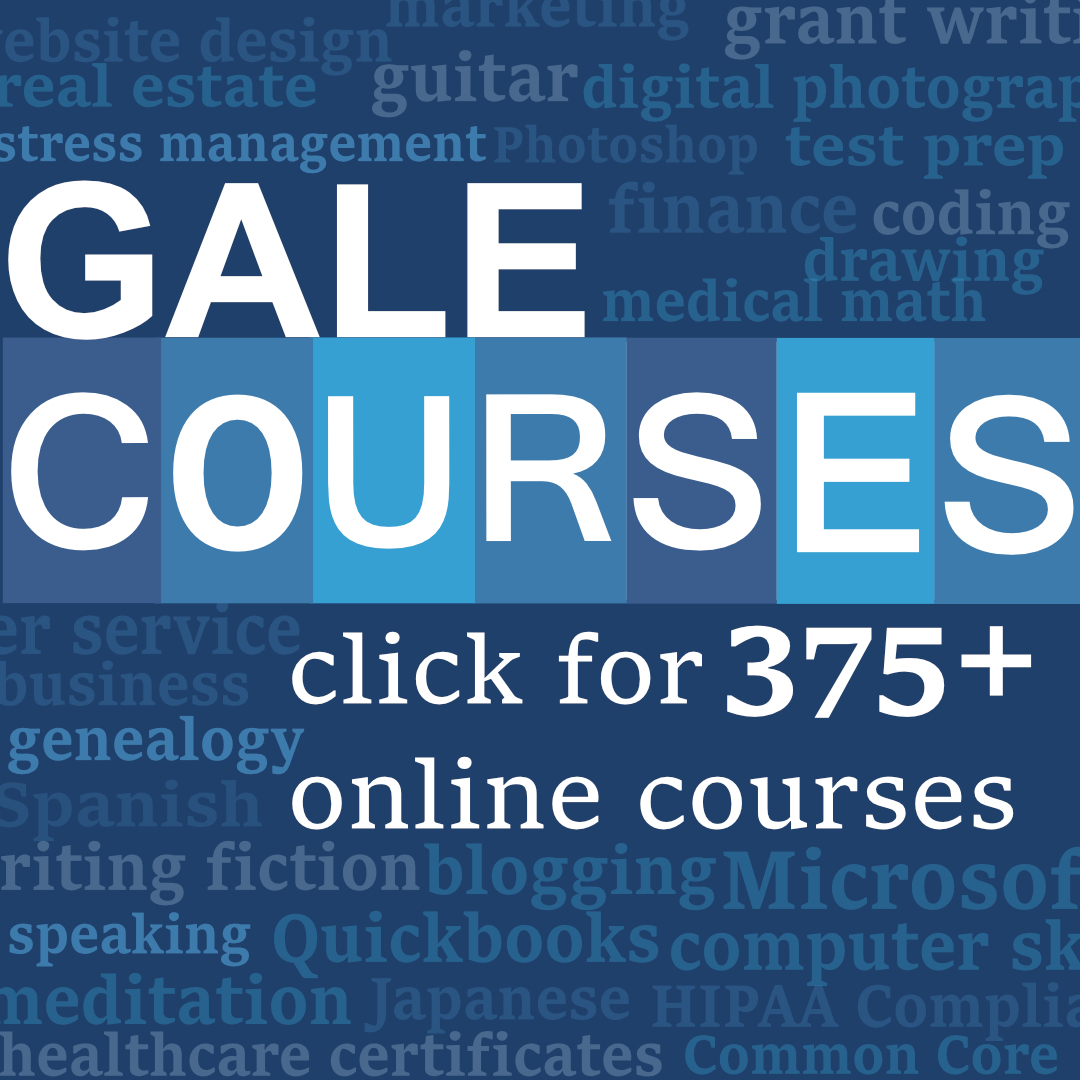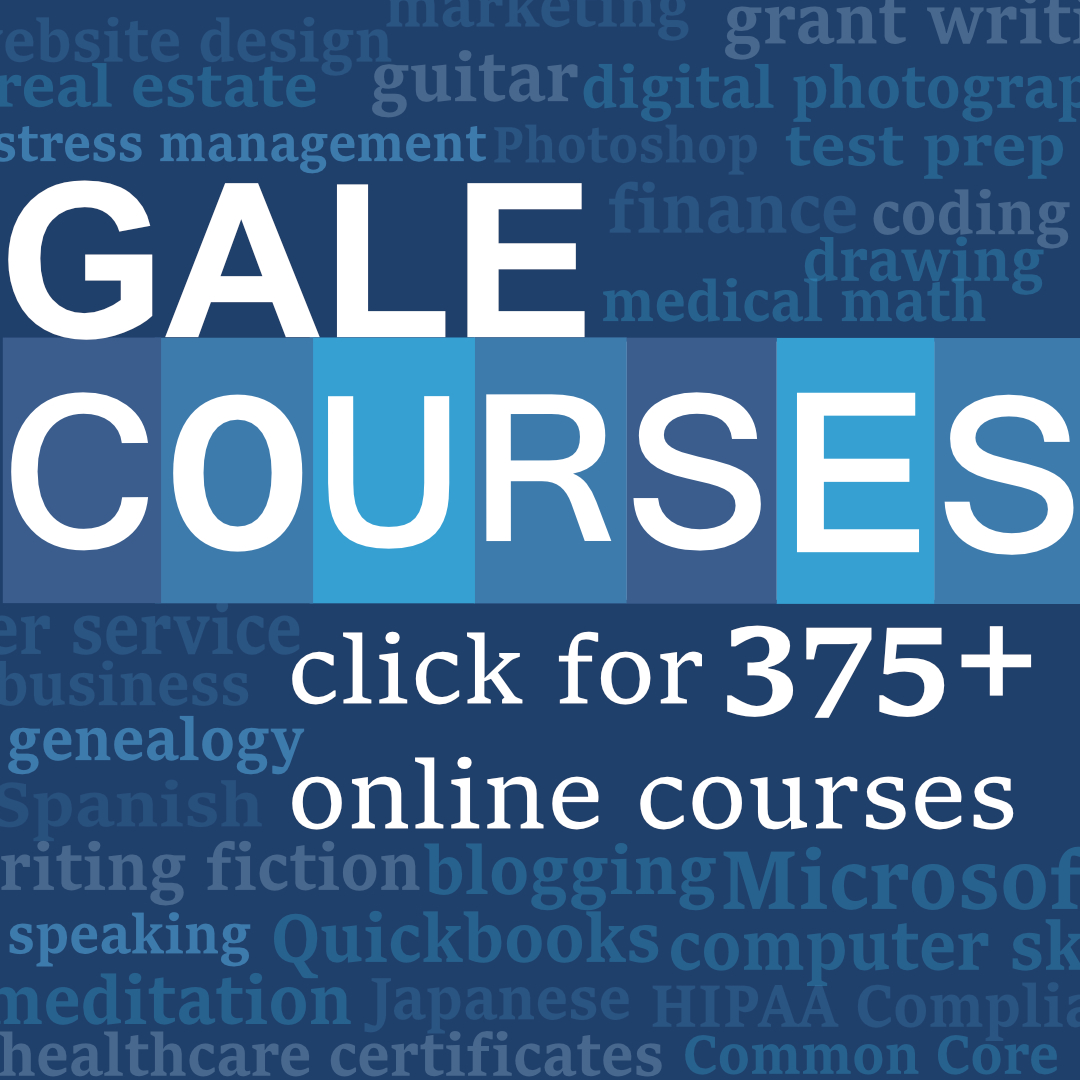 Professional and personal enrichment online courses. Taught by experts in their field 12x per year. Meditation, public speaking, Microsoft Office products, fiction writing…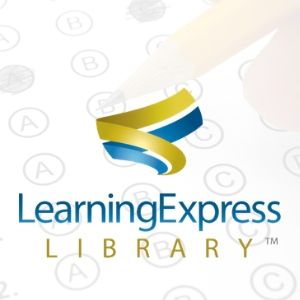 Practice tests, exercises, skill-building courses, achieve success at school, at work or in life.
Crandon Public Library
110 W. Polk Street
Crandon, WI 54520
Phone 715-478-3784
Hours
Monday/Tuesday 9 a.m. – 5 p.m.
Wednesday/Thursday 9 a.m. – 7 p.m.
Friday 9 a.m. – 5 p.m.
Saturday 9 a.m. – Noon