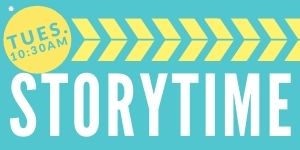 Storytime
Tuesdays at 10:30am in the library.
Call the library to register, limit of 10 family groups.
Children's To-Go Crafts
Available for pick up at the library any time.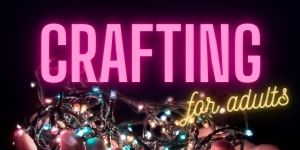 Crafting for Adults
Last Wednesday each month at 12PM in the library.
Call the library to register, limit of 10 people.
STEM Scouts
Explore Your World: Why read about science when you can just do it?  
The STEM Scouts program reimagines creative ways to learn about science, technology, engineering and mathematics (STEM).
Interact with professionals in weekly hands-on lab sessions and discover new things in a fast-paced, thought-provoking, and fun way.
All Youth in Grades 3-5 are Invited to Join STEM Scouts October 1st at 5:30 pm at the Crandon Public Library
2021 Summer STEM Adventure Camp
June 28-July 1: Akela's World, Rhinelander, WI
4-day overnight program
Participants check in on Monday at 10:00 and depart at 3:00 PM on Thursday.
$165 per youth | $100 per adult
All program supplies, meals, and a camp t-shirt are included.
REGISTER ONLINE: www.Samoset.org
Although a program of the Boy Scouts of America, membership is not required to participate in this STEM Camp.
Crandon Public Library
110 W. Polk Street
Crandon, WI 54520
Phone 715-478-3784
Hours
Monday/Tuesday 9 a.m. – 5 p.m.
Wednesday/Thursday 9 a.m. – 7 p.m.
Friday 9 a.m. – 5 p.m.
Saturday 9 a.m. – Noon